About the Learning Center
Mission
The Learning Center strives to empower University of Utah students to succeed in their college career and beyond. Our services are intended to help students gain a deeper understanding of their course content as well as to develop transferable skills to help them become more successful students and lifelong learners.
Commitment to Inclusivity
The Learning Center is committed to supporting learners at any stage of their learning process, and we strive to accommodate specific learning needs and preferences. We recognize each person holds a unique, intersectional identity which impacts how they interact with the world. If any aspect of our services, scheduling process, or website raises questions for you or presents barriers to your learning, please contact Casey Hoekstra, Associate Director, by email at casey.hoekstra@utah.edu or by phone at 801-581-5153 so we can better support you.
Meet the Team

Casey Hoekstra, Associate Director
Casey graduated from the University of Northern Iowa with her B.A. in Communication Studies in 2017 and M.A. in Postsecondary Education: Student Affairs in 2019. She thrives on buildling authentic relationships, fostering student growth, and serving the students of the U. Casey loves traveling, spending time outdoors, crafting, and being with family and friends.
Roula Sargetakis, Administrative Assistant
Roula has been a university employee since 2015 and joined the Learning Center in December 2018. Interacting and helping students gives her great joy. Roula has an A.S. degree in English from the University of T.E.I. Athens, Greece, and she is a returning SLCC student seeking a degree in Communication Studies. Roula loves reading books and participating in her book club, walking her dogs and spending time with family and friends.
Taylor Johnson, Supplemental Instruction Coordinator
Taylor joined the Learning Center team in Fall 2022 as a graduate assistant, where he helped to oversee learning consultations and the tutoring program. He began working in his current role as the full-time Supplemental Instruction Coordinator almost a year later in July 2023. Taylor is also currently enrolled at The University of Utah as a student in the Master of Education Educational Leadership and Policy Program.
Prior to his time at the University of Utah, he attended Utah Valley University, where he graduated Summa Cum Laude from the Honors Program in May 2021 with a B.S. in Psychology. After graduating, Taylor worked at UVU as an assistant coordinator in their Supplemental Instruction program.

During his free time, Taylor loves going to the movies and writing reviews online, reading books, expanding his ever-growing vinyl collection, and going to the park with his boyfriend, Josh, and their dog, Daisy.
Theresa Hyland, Tutor Coordinator
Theresa came to Salt Lake City, the U, and the Learning Center from the northern reaches of New York state in the summer of 2023. She always loved working as a peer tutor and believes in the power of tutoring to make a positive difference for everyone involved. Theresa is excited to be the new tutor coordinator for the Learning Center.
Theresa has an MA in Anthropology from the University of Massachusetts, Amherst and another MA in TESOL from SIT Graduate Institute. In her free time, she enjoys traveling, reading, creative writing, crafts, gaming, meeting new friends, and spending time with her parakeets.
Abigail Workman, Graduate Assistant
Abigail is a first-year graduate student in the Educational Leadership & Policy program with an emphasis in Student Affairs. Abigail graduated with a B. S. in Social Work in 2022 from Utah State University. She has worked in several on-campus positions throughout the years, and she loves working with students. She hopes to continue to work in Student Affairs after she graduates with her master's degree.
Abigail loves to do anything with family and friends. In her free time, she enjoys traveling, attending concerts, and watching reality tv shows."
Kaliope Sargetakis, Front Desk Assistant
Kaliope transfered to the University of Utah from Salt Lake Community College after completing her Gen Ed requirements. She started working at the Learning Center in the Fall of 2023 shortly after transfering. Kaliope worked as a customer service representative for three years while attending SLCC. She loves watching films, Greek dancing, spending time with her friends and family, and reading.
Certification

The Learning Center is a College Reading and Learning Association (CRLA) certified program. Each tutor is required to complete the three levels of training through CRLA to show they meet the standard of skills to be a successful and effective tutor.
The International Tutor Training Program Certification (ITTPC) through CRLA offers three levels of certification.
Level 1: basics of being a tutor
Level 2: metacognitive and psychosocial requirements of tutoring
Level 3: holistic view of learning center management and student development theories
Community Building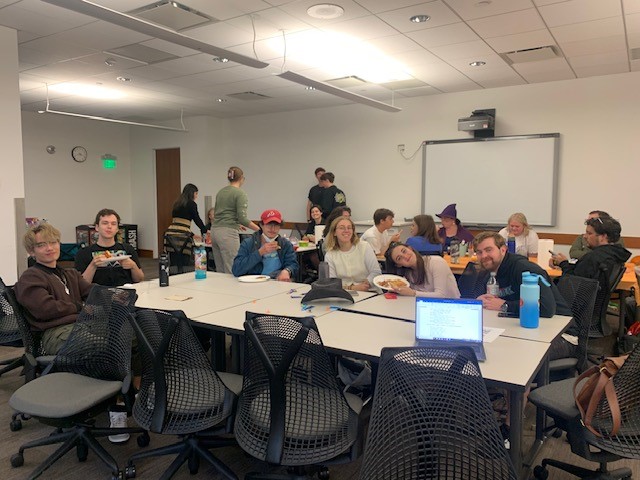 Halloween party 2023
Professional Development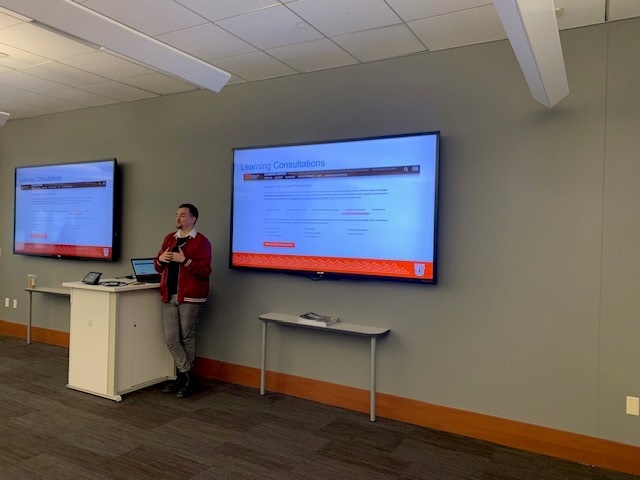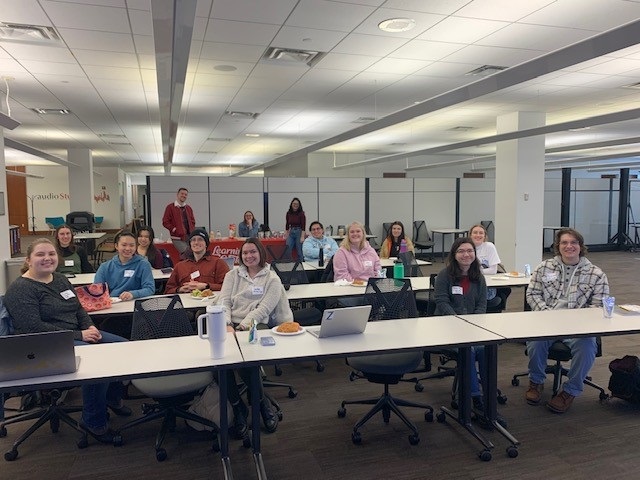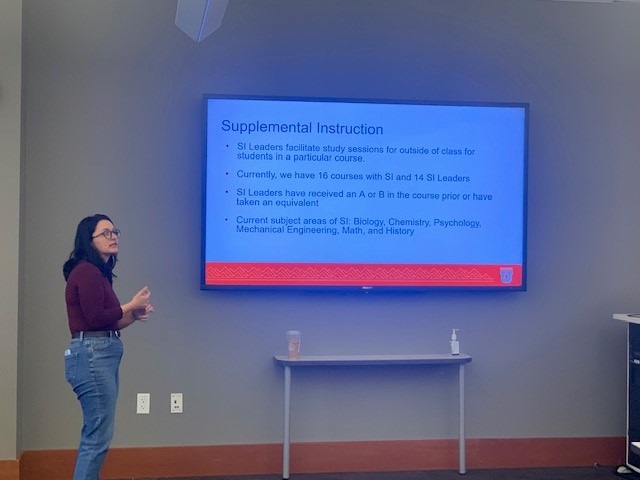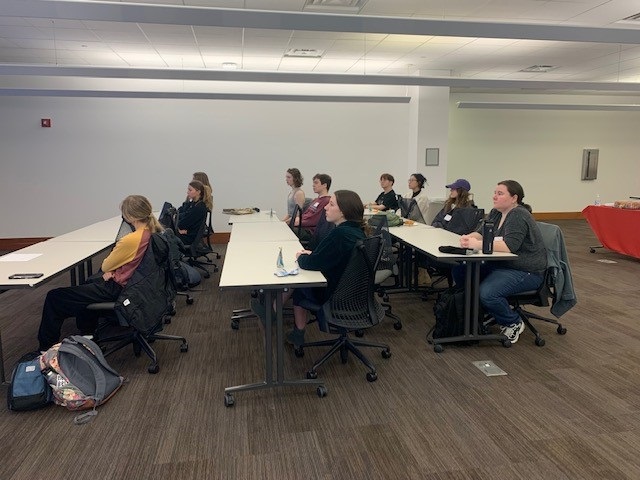 Professional Development 2021-2022